ALAN BRADSTOCK FCA FCCA FABRP MIPA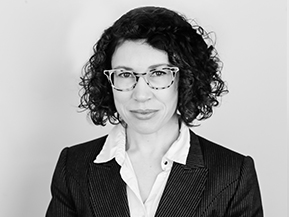 REBECCA BOORMAN BSC (HONS) ACA
Rebecca joined the firm in 2004 as a trainee and qualified in 2008.
Rebecca was made a director in 2014 and is responsible for managing the audit and accounts department. She specialises in accounts production, audits and deals with a number of property investment and development clients within her general portfolio.
Rebecca is also responsible for the firm's auto enrolment services, advising clients on the practical implications of implementing the workplace pension scheme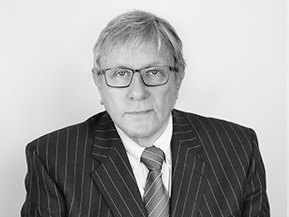 BRIAN LEIGHTON FCCA
Brian qualified as a Chartered Certified Accountants in 1972. Brian deals mainly in general practice, taxation and consultancy. He has represented clients in a number of taxation investigations. Brian heads up the accountancy department at Accura Accountants.
GARY CHAJET BA (Hons) FCA
Gary graduated in 2002 with a degree in Accountancy and Finance and for the last 17 years has worked for some impressive companies and clients.
Gary specialises in working with clients from within the property and media industries. He manages a large portfolio of his own clients who are employed by the BBC, ITV, SKY, CHANNEL 5 and UNIVERSAL MUSIC; looking after all aspects of his clients' tax affairs and accounts.
Gary also has extensive experience dealing with owner managed businesses, managing a diverse client portfolio in a wide range of business sectors. He prides himself on ensuring that accounts and tax affairs are in order and any liability minimised.
SUNIL PATEL
Sunil heads the taxation department and has worked for the practice since its formation. Sunil has a long and wide expertise in all areas of taxation.
In heading up the Accura Accountants Tax Team, Sunil ensures that clients' affairs are met with efficiency and confidence, whilst at the same time making tax understandable.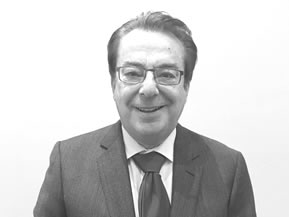 NEVILLE CHAJET FCA
Neville Chajet joined the firm in October 2014 . Neville qualified as a Chartered Accountant in 1975 and acquired his own practice in 1978, successfully operating as a sole practitioner and then in Partnership before deciding to join Accura Accountants as a Consultant .
His experience includes audit, taxation, research and development claims and raising finance for businesses, working with both large and small owner-managed businesses across a wide spectrum of industries and professions.
Neville believes in a "hands on" approach to working with his clients, which fits well with Accura's  own philosophy of treating each client as an individual deserving the highest levels of service.
DAVY CHAUDHURI FFA CMI FFTA
Davy has been in practice as an accountant since 1980 and joined the firm in July 1994.  Davy deals with numerous banks and IFAs in connection with fund raising for his clients.
IAN SKOLNICK FCA
It is with great sadness that we inform you of the passing of Ian Skolnick who passed away on 1st April 2020 after suffering approximately for two weeks from the Coronavirus. Ian had been a valued member of our team and was known as a mensch, a true gentle gentleman who will be missed greatly.
Please keep Ian's family in your thoughts as they go through this difficult time.
For the last people in the office every night the last number dialled was 260 being Ian's extension, answered by the usually happy voice just saying "good night" I will not be long.
Ian was admitted as a member of the Institute of Chartered Accountants in England and Wales in 1975 and has remained in public practice ever since.
In addition to accounting and audit assurance services, Ian offers business advice and strategic management.
As a general practitioner Ian offers UK taxation services such as compliance, advisory and planning, and also specialises in HMRC tax investigations.
Ian is also able to assist with equity (business angel) finance for SMEs and always welcomes Business Plans from any interested parities.
As a matter of course all of Ian's clients are dealt with by him as part of a personal and approachable relationship.
In Ian's spare time his main interests include football and music.
ANN HUMPHRY
Ann studied law at Durham and King's College London and also has an MBA.  Ann has an established track record as a tax lawyer with over thirty years' experience.  Ann  trained at a top ten City firm and worked as a tax lawyer with three other firms in the City (with the last two as partner) before setting up her own firm in 1993.
Ann specialises in corporate tax, VAT and stamp duty land tax.
Ann has been profiled in Legal Business magazine as a leading VAT practitioner.  The Legal 500 directory identifies her as expert in the field of VAT and indirect tax as does UK Legal Experts 2010.  Ann has written two editions of a book for practitioners on SDLT.
Ann is authorised and regulated by the Solicitors Regulation Authority, SRA No 76681.